Love At Last Sight By Kerry And Chris Shook

The movies and TV make it look easy. Matchmaking Web sites have it down to a science. Two people connect-love at first sight-and the relationship is magical from then on. But the truth is, strong, deep relationships that last a lifetime aren't based on the mysterious chemistry of two personalities.

Learn the secrets that will lead you to healthy relationships with the most important people in your life - starting today! This book is a hard cover book with 226 pages.
Powered by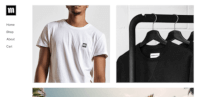 Create your own unique website with customizable templates.