I have come across a number of interesting quotes
that have triggered further thoughts and conclusions in my mind and heart.
I'd like to share here. All of the quotes are in one way or
another related to what I do on a daily basis. So. I hope you'll find some good
inspiration in these quotes as well.
A constant struggle, a ceaseless battle to bring success from inhospitable surroundings, is the price of all great achievements." - Orison Swett Marden

"A determined soul will do more with a rusty monkey wrench than a loafer will accomplish with all the tools in a machine shop. " -

Robert Hughes"A leader can shape his followers best by showing them the way forward rather than telling them about it." - Unknown

​"A leader is someone who is ahead of the pack. Even if it is only by one inch. They are doing, or have done, what they want or expect others to do. They are not watchers nor do they wait around. They take action... proper action.... a lot of proper action! And they never give up!" - Jack M. Zufelt

"A leader's job is to look into the future and see the organization not as it is, but as it can become. "

- Unknown"A man, as a general rule, owes very little to what he is born with - a man is what he makes of himself." - Alexander Graham Bell

"A man either lives life as it happens to him, meets it head-on and licks it, or he turns his back on it and starts to wither away." - Gene Roddenberry

"A man without a purpose is like a ship without a rudder."

- Thomas Carlyle

"All great masters are chiefly distinguished by the power of adding a second, a third, and perhaps a fourth step in a continuous line. Many a man has taken the first step. With every additional step you enhance immensely the value of your first."

-

Ralph Waldo Emerson

"All of us have bad luck and good luck. The man who persists through the bad luck - who keeps right on going - is the man who is there when the good luck comes - and is ready to receive it."

- Robert Collier

"Any idea, plan, or purpose may be placed in the mind through repetition of thought."

- Napoleon Hill​

"Approach the start of each day with something in mind and end the day with one word...DONE."

-

Unknown"Are you in earnest? Seize this very minute! Boldness has genius, power, and magic in it. Only engage, and then the mind grows heated. Begin, and then the work will be completed." - John Anster, Faust, Prologue for the Theatre, mana

"As long as you know what it is you desire, then by simply affirming that it is yours - firmly and positively, with no ifs, buts, or maybes - over and over again, from the minute you arise in the morning until the time you go to sleep at night, and as many times during the day as your work or activities permit, you will be drawn to those people, places, and events that will bring your desires to you." - Scott Reed

"Before the reward there must be labor. You plant before you harvest. You sow in tears before you reap in joy." - Ralph Ransom

"Big thinking precedes big achievement." - Wilferd A. Peterson​"Build your people and you will build your business. People will want your approval first and your advice second. Do both. A lot...in that order and you will find that they will like you and willingly follow your suggestions." - Jack M. Zufelt

"Come to the edge, He said. They said, We are afraid. Come to the edge, He said. They came. He pushed them...and they flew." - Guillaume Apollinaire

"Concentrate all your thoughts upon the work at hand. The sun's rays do not burn until brought to a focus." - Alexander Graham Bell

​

"Create your future from your future, not your past." -

Werner Erhard

"Defeat is simply a signal to press onward."

- Helen Keller

"Do not wait; the time will never be 'just right.' Start where you stand, and work with whatever tools you may have at your command, and better tools will be found as you go along."

- Napoleon Hill​"Don't be afraid to fail. Don't waste energy trying to cover up failure. Learn from your failures and go on to the next challenge. It's OK to fail. If you're not failing, you're not growing." - H. Stanley Judd

"Don't wait for someone else to make your life terrific. That's your job." - Unknown

"Don't waste time calculating your chances of success and failure. Just fix your aim and begin." - Guan Yin Tzu​

"Eagles don't flock--you have to find them one at a time." - H. Ross Perot

​

"Education will only get you so far but imagination will get you every where!" -

AE

"Eighty percent of success is showing up."

- Woody Allen"Every adversity, every failure, every heartache carries with it the seed of an equal or greater benefit." - Napoleon Hill

"Everyone has inside of him a piece of good news. The good news is that you don't know how great you can be! How much you can love! What you can accomplish! And what your potential is!" - Anne Frank

"Everyone who got where he is had to begin where he was." - Richard L. Evans

​

"Everything you see happening is the consequence of that which you are." -

David R Hawkins"Excellence can be attained if you CARE more than others think is wise... RISK more than others think is safe... DREAM more than others think is practical... EXPECT more than others think is possible." - Rebecca Smith (SFI Gold Team Leader)

"Experience shows that success is due less to ability than to zeal. The winner is he who gives himself to his work, body and soul." - Charles Buxton

"Failure is a learning experience, and the guy who has never failed has never done anything." - Wilson Greatbatch, inventor​"Failure is the path of least persistence." - Unknown

"Far better it is to dare mighty things, to win glorious triumphs, even though checkered by failure, than to rank with those poor spirits who neither enjoy much nor suffer much, because they live in the grey twilight that knows neither victory nor defeat."

- Theodore Roosevelt

"Few things are impossible to diligence and skill...Great works are performed not by strength, but perseverance."

- Samuel Johnson

"Formal education will make you a living. Self-education will make you a fortune. "

- Jim Rohn

"Fortune favors the bold but abandons the timid."

- Latin Proverb

"Genius is 1% talent and 99% percent hard work." -

Albert Einstein

"Getting over a painful experience is much like crossing the monkey bars. You have to let go at some point in order to move forward." -

C.S Lewis

"Go as far as you can see and when you get there, you will always be able to see farther." -

Zig Ziglar"Great spirits have always encountered violent opposition from mediocre minds." - Albert Einstein

"He that is good at making excuses is seldom good for anything else. " - Benjamin Franklin



"He who knows, does not speak. He who speaks, does not know." -

Lao Tzu

"Honesty is the first chapter of the book of wisdom."

- Thomas Jefferson"I am not discouraged, because every wrong attempt discarded is another step forward." - Thomas A. Edison

"I don't know what my future holds, but I do know who holds my future." - Unknown

"I find it fascinating that most people plan their vacation with better care than they do their lives." - Jim Rohn

"I found it easier to get rich than I did to make excuses. " - Jim Rohn

"I have heard it said that the first ingredient of success - the earliest spark in the dreaming youth - is this: dream a great dream." - John Alan Appleman

"I hear and I forget. I see and I remember. I do and I understand." - Chinese Proverb

"I start where the last man left off." -

Thomas A. Edison

"I used to say, 'things cost too much.' Then my teacher straightened me out on that by saying, 'The problem isn't that things cost too much. The problems is that you can't afford it.' That's when I finally understood that the problem wasn't it. The problem was me!" -

Jim Rohn

"I was once asked if a big business man ever reached his objective. I replied that if a man ever reached his objective he was not a big business man."

- Charles M Schwab"I will prepare and some day my chance will come." - Abraham Lincoln

​

"I'm a great believer in luck, and I find the harder I work the more I have of it."

- Thomas Jefferson

"I've never been poor, only broke. Being poor is a frame of mind. Being broke is only a temporary situation." - Mike Todd

"Ideas are, in truth, forces." - Henry James

​"If a man does not keep pace with his companions, perhaps it is because he hears a different drummer. Let him step to the music which he hears, however measured or far away." - Henry David Thoreau​"If at first you don't succeed, try, try again." - William Edward Hickson​

​

"If I were asked to give what I consider the single most useful bit of advice for all humanity it would be this: Expect trouble as an inevitable part of life and when it comes, hold your head high, look it squarely in the eye and say, 'I will be bigger than you. You cannot defeat me.'" -

Ann Landers

"If you are not willing to learn, no one can help you! If you are determined to learn, no one can stop you!"

- Zig Ziglar​"If you believe in yourself and have dedication and pride - and never quit, you'll be a winner. The price of victory is high but so are the rewards." - Paul Bryant

"If you believe you can, you probably can. If you believe you won't, you most assuredly won't. Belief is the ignition switch that gets you off the launching pad." - Denis Waitley

"If you could get up the courage to begin, you have the courage to succeed." - David Viscott

"If you really want to do something, you'll find a way. If you don't, you'll find an excuse." - Jim Rohn

"If you really want something, and really work hard, and take advantage of opportunities, and never give up, you will find a way." - Jane Goodall, Anthropologist

"If you want to be truly successful invest in yourself to get the knowledge you need to find your unique factor. When you find it and focus on it and persevere your success will blossom." - Sidney Madwe

"If you want to make your dreams come true, the first thing you have to do is wake up." -

J.M. Power

"If you want to pick apples, don't plant weeds."

- Unknown"In helping others, we shall help ourselves, for whatever good we give out completes the circle and comes back to us." - Flora Edwards

"In the middle of difficulty lies opportunity." - Albert Einstein

"Insanity is doing the same thing over and over again and expecting different results" -

Albert Einstein

​"It is better to be defeated on principle than to win on lies." - Arthur Calwell

"It is literally true that you can succeed best and quickest by helping others to succeed." - Napoleon Hill"It's when things get rough and you don't quit that success comes." - Unknown"Keep away from people who try to belittle your ambitions. Small people always do that, but the really great make you feel that you, too, can become great." - Mark Twain

"Knowledge conquered by labour becomes a possession - a property entirely our own." - Samuel Smiles"Learning is the beginning of wealth. Searching and learning is where the miracle process all begins. The great breakthrough in your life comes when you realize it that you can learn anything you need to learn to accomplish any goal that you set for yourself. This means there are no limits on what you can be, have or do." - Albert Einstein

"Let others lead small lives, but not you. Let others argue over small things, but not you. Let others cry over small hurts, but not you. Let others leave their future in someone else's hands, but not you. Not you." -

Jim Rohn

"Luck is not chance-It's toil. Fortune's expensive smile is earned."

- Emily Dickinson

"Many strokes overthrow the tallest oaks."

- John Lyly"Man's mind stretched to a new idea never goes back to its original dimensions." - Oliver Wendell Holmes

"Most people give up just when they're about to achieve success. They quit on the one yard line. They give up at the last minute of the game, one foot from a winning touchdown." - H. Ross Perot

"Most people have no idea of the giant capacity we can immediately command when we focus all of our resources on mastering a single area of our lives." - Anthony Robbins"No great thing is created suddenly, any more than a bunch of grapes or a fig. If you tell me that you desire a fig, I answer you that there must be time. Let it first blossom, then bear fruit, then ripen." - Epictetus"No life ever grows great until it is focused, dedicated, disciplined." - Harry Emerson Fosdick

"No man ever achieved worth-while success who did not, at one time or other, find himself with at least one foot hanging well over the brink of failure." - Napoleon Hill

"No one can make you feel inferior without your consent." - Eleanor Roosevelt

"No one that ever lived has ever had enough power, prestige, or knowledge to overcome the basic condition of all life - you win some and you lose some." - Ken Keyes, Jr

"Nobody succeeds beyond his or her wildest expectations unless he or she begins with some wild expectations." - Ralph Charell"Nothing can add more power to your life than concentrating all your energies on a limited set of targets." - Nido Qubein

"Nothing in the world can take the place of persistence. Talent will not; nothing is more common than unsuccessful men with talent. Genius will not; unrewarded genius is almost a proverb. Education alone will not; the world is full of educated derelicts. Persistence and determination alone are omnipotent. The slogan 'press on' has solved and always will solve the problems of the human race." - John Calvin Coolidge

"Nothing worthwhile comes easily...Work, continuous work and hard work, is the only way to accomplish results that last." -Hamilton Holt

"Obstacles are like wild animals. They are cowards but they will bluff you if they can. If they see you are afraid of them... they are liable to spring upon you; but... if you look them squarely in they eye, they will slink out of sight." - Orison Swett Marden

"Only you can hold yourself back, only you can stand in your own way... Only you can help yourself." - Mikhail Strabo

"Opportunities multiply as they are seized..." - John Wicker"Other people and things can stop you temporarily. You're the only one who can do it permanently." - Zig Ziglar

"Our attitudes control our lives. Attitudes are a secret power working twenty-four hours a day, for good or bad. It is of paramount importance that we know how to harness and control this great force."

- Tom Blandi

"Our goals can only be reached through a vehicle of a plan, in which we must fervently believe, and upon which we must vigorously act. There is no other route to success."

- Stephen A. Brennan

"Outstanding leaders go out of their way to boost the self-esteem of their personnel. If people believe in themselves it is amazing at what they can accomplish. "

- Sam Walton

"Patience and diligence, like faith, remove mountains." -

William Penn

"People with goals succeed because they know where they're going."

- Earl Nightingale"Plant the seed of desire in your mind and it forms a nucleus with power to attract to itself everything needed for its fulfillment." - Robert Collier

"Risk: Don't be afraid to go out on a limb...that's where the fruit is." - Author Unknown

"See it big, and keep it simple."

- Wilfred Peterson"Shoot for the moon. Even if you miss, you'll land among the stars." - Les Brown

"Success demands singleness of purpose." - Vincent Lombardi

"Success is neither magical nor mysterious. Success is the natural consequence of consistently applying the basic fundamentals."

-

Jim Rohn

"Success is nothing more than a few simple disciplines, practiced every day, while failure is simply a few errors in judgement, repeated every day. It is the cumulative weight of our disciplines and our judgements that leads us to either fortune or failure."

-

Jim Rohn"Success is the child of drudgery and perseverance. It cannot be coaxed or bribed; pay the price and it is yours." - Orison Swett Marden

"Success on any major scale requires you to accept responsibility...In the final analysis, the one quality that all successful people have...is the ability to take on responsibility." - Michael Korda"Success seems to be connected with action. Successful people keep moving. They make mistakes, but they don't quit." - Conrad Hilton"Take a second look at what appears to be someone's 'good luck.' You'll find not luck but preparation, planning, and success-producing thinking... " - David Joseph Schwartz

"Take charge of your attitude. Don't let someone else choose it for you." - Unknown​"Take the first step in faith.You don't need to see the whole staircase, just the first step." - Dr. Martin Luther King

"Talent alone won't make you a success. Neither will being in the right place at the right time, unless you are ready. The most important question is: 'Are you ready?'"

- Johnny Carson

"The achievement of your goal is assured the moment you commit yourself to it."

- Mack R. Douglas"The best things in life aren't things." - Raven

"The best time to plant a seed was 20 years ago. The second best time is now." - Chinese Proverb

"The common conception is that motivation leads to action, but the reverse is true - action precedes motivation. You have to 'prime the pump' and get the juices flowing, which motivates you to work on your goals. Getting momentum going is the most difficult part of the job, and often taking the first step...is enough to prompt you to make the best of your day." - Robert J. McKain

"The credit belongs to the man who is actually in the arena; whose face is marred by dust and sweat and blood; who strives valiantly; who errs and comes short again and again; who knows the great enthusiasms, the great devotions, and spends himself in a worthy cause; who at the best knows in the end the triumph of high achievement; and who at the worst, if he fails, at least fails while daring greatly..." - Theodore Roosevelt

"The dictionary is the only place where success comes before work." - Vince Lombardi

"The establishment of a clear, central purpose or goal in life is the starting point of all success. An average person with average talent, ambition and education, can outstrip the most brilliant genius in our society, if that person has clear, focused goals. " - Brian Tracy

"The future is purchased by what you do in the present."

-

Unknown"The greatest discovery of my generation is that human beings can alter their lives by altering their attitudes of mind." - William James

"The greatest mistake a man can make is to be afraid of making one." - Elbert Hubbard

​"The harder you work, the harder it is to surrender." - Vince Lombardi

"The majority of men meet with failure because of their lack of persistence in creating new plans to take the place of those which fail."

- Napoleon Hill"The more you praise and celebrate your life, the more there is in life to celebrate." - Oprah Winfrey

"The most essential factor is persistence, - the determination never to allow your energy or enthusiasm to be dampened by the discouragement that must inevitably come." - James Whitcomb Riley

"The odds are with us if we keep on trying." - Keith DeGreen

"The only difference between success and failure is the ability to take action." - Alexander Graham Bell

"The only thing that stands between a man and what he wants from life is often merely the will to try it and the faith to believe that it is possible." - Richard M. DeVos

"The person determined to achieve maximum success learns the principle that progress is made one step at a time. A house is built a brick at a time. Football games are won a play at a time. A department store grows bigger one customer at a time. Every big accomplishment is a series of little accomplishments." - David Joseph Schwartz

"The person who goes farthest is generally the one who is willing to do and dare. The sure-thing boat never gets far from shore." - Dale Carnegie

​"The pessimist sees the difficulty in every opportunity, the optimist, the opportunity in every difficulty." - L. P. Jackz"The secret of getting ahead is getting started." - Sally Berger

"The starting point of all achievement is desire. Keep this constantly in mind. Weak desires bring weak results, just a small amount of fire makes a small amount of heat." - Napoleon Hill

"The strongest oak of the forest is not the one that is protected from the storm and hidden from the sun. It's the one that stands in the open where it is compelled to struggle for existence against the winds and rains and the scorching sun." - Napoleon Hill​"The thing you set your mind on is the thing you ultimately become." - Nathaniel Hawthorne"The time to repair the roof is when the sun is shining." - John F. Kennedy​

"The world has the habit of making room for the man whose words and actions show that he knows where he is going." - Napoleon Hill

"There are always two choices. Two paths to take. One is easy. An its only reward is that it's easy." - Author Unknown
​

"There are only two options regarding commitment. You're either in or out. There's no such thing as a life in-between."

-

Pat Riley"There are two great days in a person's life - the day we are born and the day we discover why." - William Barclay

"There is always room at the top." - Daniel Webster

"There is no investment you can make which will pay you so well as the effort to scatter sunshine and good cheer through your establishment." - Orison Swett Marden

"There is no sudden leap into the stratosphere...There is only advancing step by step, slowly and tortuously, up the pyramid toward your goals..." - Ben Stein

​

"There is one quality that one must possess to win, and that is definiteness of purpose, the knowledge of what one wants, and a burning desire to possess it." -

Napoleon Hill

"There's no feeling quite like the one you get when you get the truth: You're the captain of the ship called you. You're setting the course, the speed and you're out there on the bridge, steering."

- Carl Frederick

"There's no scarcity of opportunity to make a living at what you love. There is only a scarcity of resolve to make it happen."

-

Wayne Dyer

"There's only one way you can fail - and that's to quit."

- Brian Hays"Things don't turn up in this world until somebody turns them up." - James A. Garfield

"Think little goals and expect little achievements. Think big goals and win big success."

- Davis Joseph Schwartz"Three things you cannot recover in life: the WORD after it's said, the MOMENT after it's missed and the TIME after it's gone. Be Careful!" - Unknown"Thought, not money, is the real business capital..." - Harvey S. Firestone

"To fight fear, act. To increase fear - wait, put off, postpone." - David Joseph Schwartz

"TRUTH: Always do right. This will gratify some people and astonish the rest." - Author Unknown

"Unless commitment is made, there are only promises and hopes; but no plans." -

Peter F. Drucker"Unless you change how you are, you will always have what you've got." - Jim Rohn

​

"Wanting something is not enough. You must hunger for it. Your motivation must be absolutely compelling in order to overcome the obstacles that will invariably come your way." -

Les Brown

"We all have two choices; We can make a living or we can design a life."

- Jim Rohn

"We can no more afford to spend major time on minor things than we can to spend minor time on major things."

- Jim Rohn​

"We cannot become what we need to be by remaining what we are." -

Max Depree

​

"We cannot solve our problems with the same thinking we used when we created them." -

Albert Einstein"We have forty million reasons for failure, but not a single excuse." - Rudyard Kipling

"We have two ears and one mouth so that we can listen twice as much

as we speak". - Epictetus​
"We increase whatever we praise." - Charles Fillmore

"We must give more in order to get more. It is the generous giving of ourselves that produces the generous harvest." - Orison Swett Marden

"We must realize that the subconscious mind is the law of action and always expresses what the conscious mind has impressed on it. What we regularly entertain in our mind creates a conception of self. What we conceive ourselves to be, we become." - Grace Speare​

"What happens is not as important as how you react to what happens." - Thaddeus Golas

"What this power is I cannot say; all I know is that it exists and it becomes available only when a man is in that state of mind in which he knows exactly what he wants and is fully determined not to quit until he finds it." - Alexander Graham Bell

"What you choose to focus your mind on is critical because you will become what you think about most of the time." - Noel Peebles

"When you think big, your results are big." - Thomas J. Vilord

"Whether you think you can or think you can't - you are right." -

Henry Ford

​

"Within you right now is the power to do things you never dreamed possible. This power becomes available to you just as soon as you can change your beliefs." -

Dr. Maxwell Maltz

"Without continual growth and progress, such words as improvement, achievement, and success have no meaning." -

Benjamin Franklin

"Without goals, and plans to reach them, you are like a ship that has set sail with no destination. "

- Fitzhugh Dodson

"Would you like me to give you a formula for...success? It's quite simple, really. Double your rate of failure... You're thinking of failure as the enemy of success. But it isn't at all...You can be discouraged by failure - or you can learn from it. So go ahead and make mistakes. Make all you can. Because, remember that's where you'll find success. On the far side of failure."

- Thomas J. Watson, Sr.

"Work harder than anyone else and you will always benefit from

that effort." - John C Jay

"Yesterday is history...Tomorrow is a mystery...Today is a gift...That's why it's called the present!" -

Author unknown

"You can experience rejection for free or you can do it for money. Nobody likes rejection but it is a fact of life in just about every thing you do. In business, deal with it or stay poor." -

Jack M. Zufelt

​

"You can get everything you want if you help enough others get what they want." -

Zig Ziglar

​

"You can lead a man to knowledge but you can't make him think." -

AE

"You can't hit a target you cannot see and you cannot see a target you do not have."

- Zig Ziglar"You don't have to be great to get started, but you have to get started to be great." - Les Brown

"You don't lead by lip service, you lead by example." - Jim Leyland​

"You miss 100% of the shots you never take." - Wayne Gretzky, Pro-Hockey Player

"You need to make a commitment, and once you make it, then life will give you some answers."

-

Les Brown
Powered by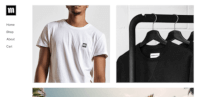 Create your own unique website with customizable templates.